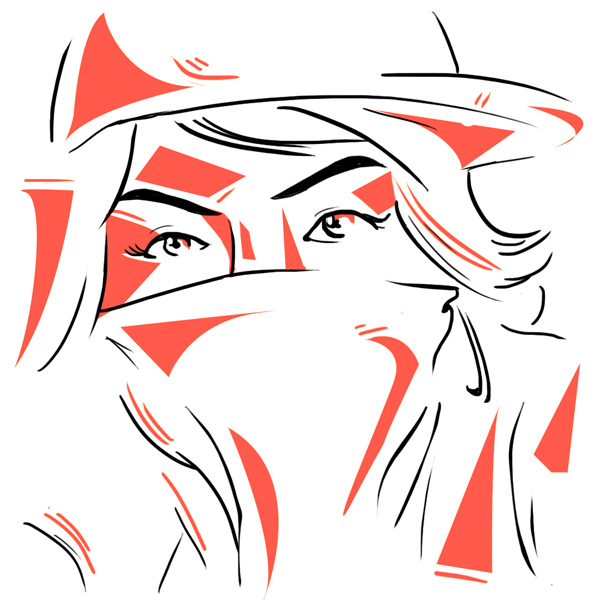 With a name inspired by a Rodgers and Hammerstein musical, it wouldn't be a stretch to expect A Problem Like Maria (often abbreviated as APLM) to stick to pop standards. However, the singer-songwriter and erstwhile MC's playing field spans a variety of genres; from hip-hop, to indie, to electro and beyond.
Working with a selection of constant and trusted music collaborators has often been part of Maria's songwriting process. Her first release in 2011 was a joint twee pop EP with fellow Gentle Whale artist Radio Wire Empire, quickly followed by joint electronic concept EP Decompose with fellow The Hai artist Water Gun Water Gun Sky Attack. 2012 saw the release of Europa, a joint trip-hop and electro EP with Almost Technicolor, as well as her first solo hip-hop LP, 99 Problems and Maria is 1.
Maria hit the  ground running in 2013 with pop and electro-leaning LAGNIAPPE: a compilation LP of her assorted singles and collaborations from 2011-2012. Hip-hop and R&B EP BONSAI came soon after, followed by mini-EP LOVE LIKE GOLD. "Love Like (feat. StratosFear)" has been featured in local radio station Jam 88.3′s Fresh Filter with Russ Davis.
This 2014, Maria brings us a new EP called Cold Summer; which sounds like, in her own words, "post quietly-feeling-your-feelings revival." Current title single "Cold Summer (feat. Similarobjects)" has been featured in Amplify.ph, Radio Republic and Vandals on the Wall. Last June, A Problem Like Maria made her live performance debut at the Chillout Stage of Fete Dela Musique 2014.
Apart from being a solo act, Maria is also part of two global music collectives: The Hai and Gentle Whale.